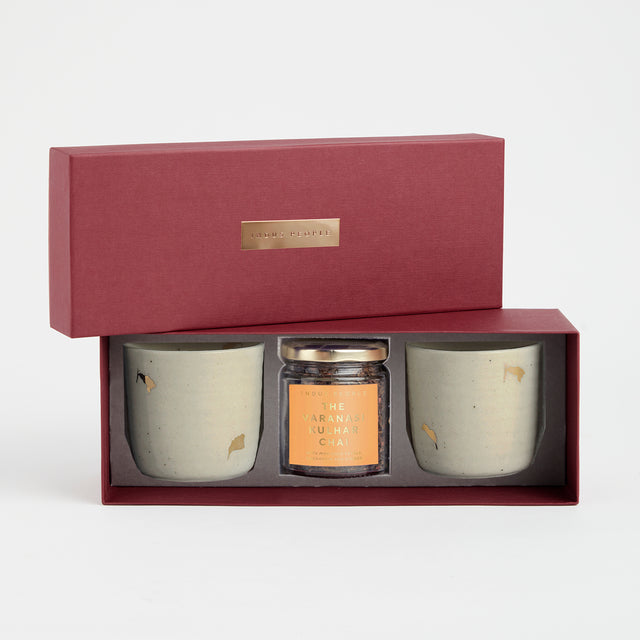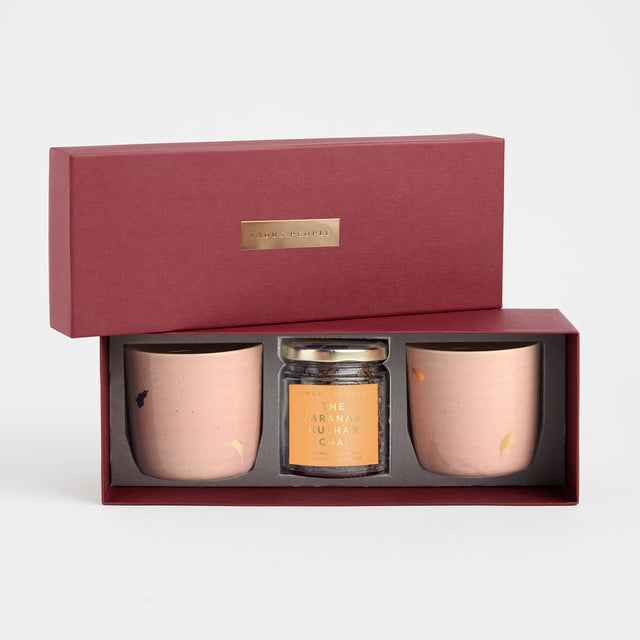 Varanasi is mostly known for its ghats, where thousands of people throng to take a dip in the waters of the holy Ganga. This city is also popular for the 'Kulhar-waali Chai' available in its narrow lanes.
We, at Indus People, have created a blend using black Assam tea along with cardamom, ginger and a sprinkle of Marigold petals to transport you to the streets of Varanasi.
The Varanasi Kulhar Chai, along with 2 Kulhar cups from our Dip in the Ganga collection is the perfect Kulhar Experience and makes a great gift for all Chai-lovers.
THE KULHAR CUPS
Diameter: 3 in., Height: 3 in.
Material: Stoneware with 24 carat Gold
Wash and Care: Not safe for Microwave and Dishwasher.
Handwash with mild detergents.
THE KULHAR CHAI
Ingredients: Black Assam Tea with Ginger, Cardamom and Marigold Petals
Brewing instructions: Boil with milk and water for 4-5 minutes. Add 1 tsp. of sugar.