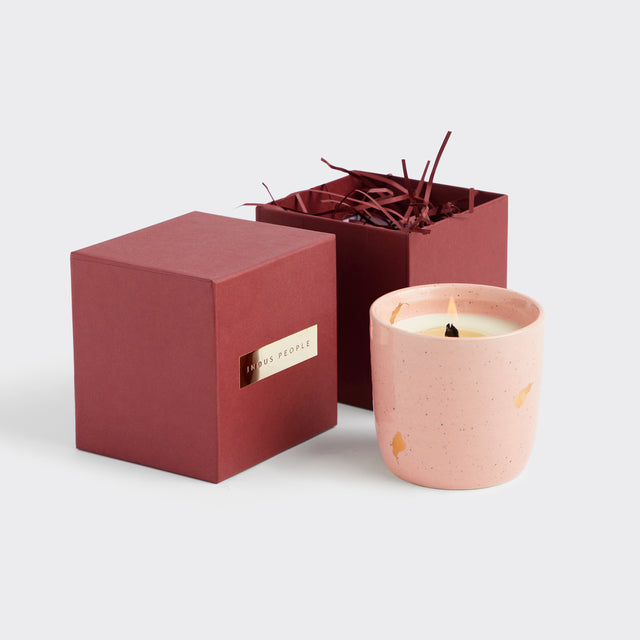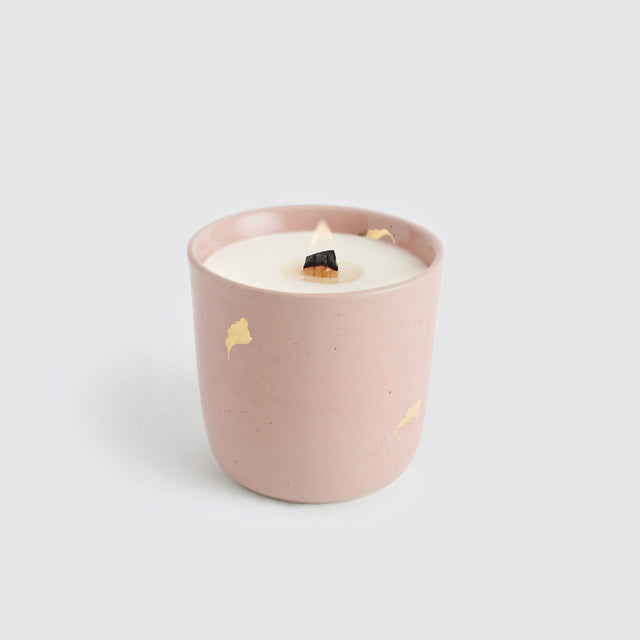 The Ganga Kulhar Candle
Apple Cinnamon
The scented Soy candle has sweet and refreshing notes of Apple Cinnamon. The wooden wick makes a slight crackling sound when burned, creating a soothing ambience. Light it up during a meal, while working or even while reading a book.
The candle comes packed in a premium box and therefore makes for a great gift.
To avoid waste of any kind and do your bit for the environment, we urge you to reuse the ceramic kulhar as a planter or pen stand once the candle is over.
THE CANDLE
Scented Soy Wax Candle
Fragrance: Apple Cinnamon
Care: Burn the candle on a heat-resistant, flat surface. Keep away from drafts, children, pets, fabric or anything flammable. Always burn within sight.
Never leave your burning candle unattended. Burn for 3-4 hours maximum. Continuing to burn the candle beyond 4 hours is a safety hazard and will reduce the life of your candle.
THE GANGA KULHAR
Diameter: 3 in. Height: 3 in.
Material: Stoneware with 24 Carat Gold
Wash and Care: Hand wash with mild detergents.
Do not use abrasive or harsh cleaning agents.
Not safe for use in a microwave or dishwasher.
Note: All our products are handmade in India.
Slight variations in colours and textures are inevitable and must not be perceived as a flaw.