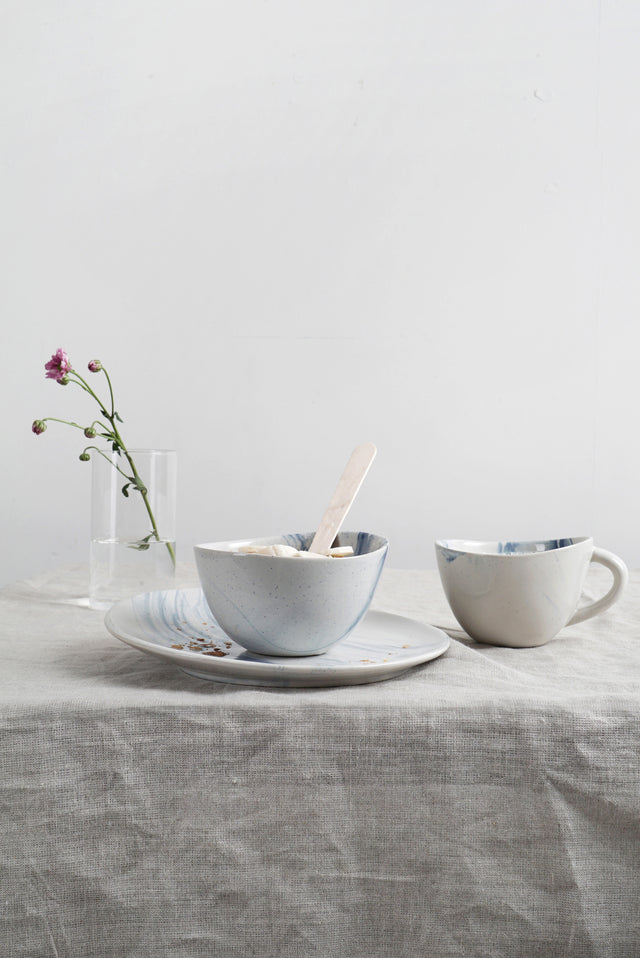 The Confluence Breakfast Set
Indigo
You save Rs. 240.00
Inspired by the Sangam Point, the place where the Zanskar river meets the mighty Indus, this collection is an artistic rendition of this beautiful confluence. Glazed by hand with Ivory and Indigo, each quarter plate displays a unique blend. 
Contents of the set:
THE CONFLUENCE QUARTER PLATE INDIGO (8")
THE CONFLUENCE SMALL BOWL INDIGO (4.5" X 2.5")
THE CONFLUENCE CUP INDIGO (4 X 2.5")
Material: Stoneware
Wash and Care: Microwave and Dishwasher safe.
Hand wash with mild detergents.
Do not use abrasive or harsh cleaning agents.
All colours used on our tableware are food safe.
Note: All our products are handmade in India.
Slight variations in colours and textures are inevitable and must not be perceived as a flaw.