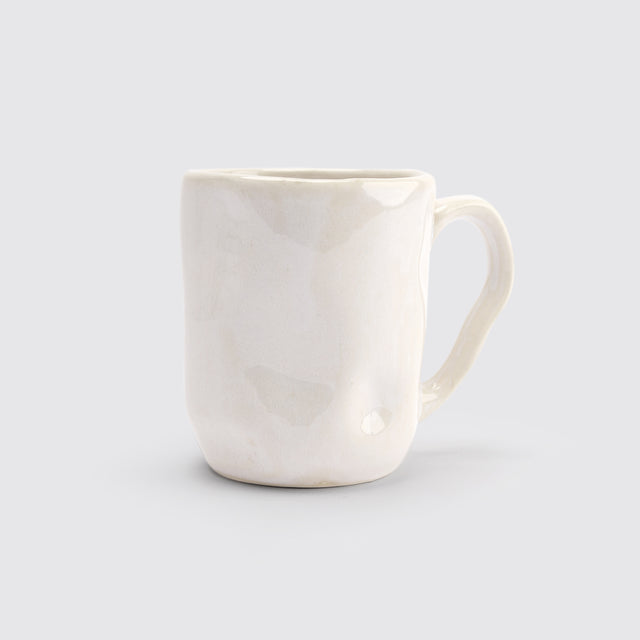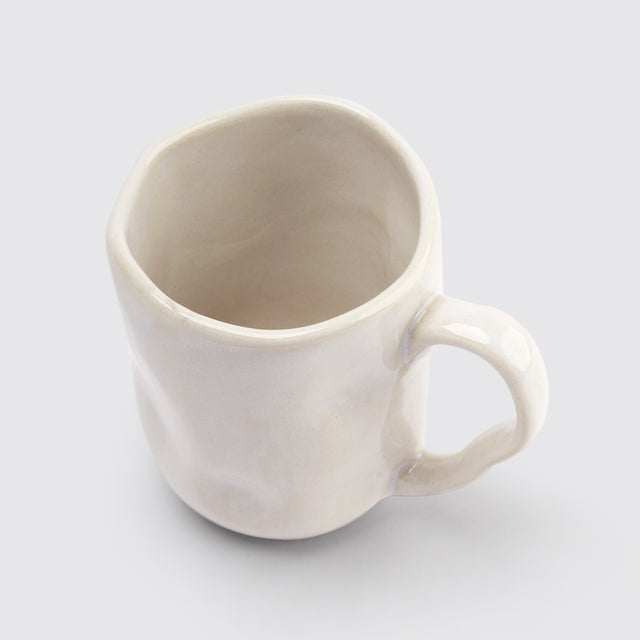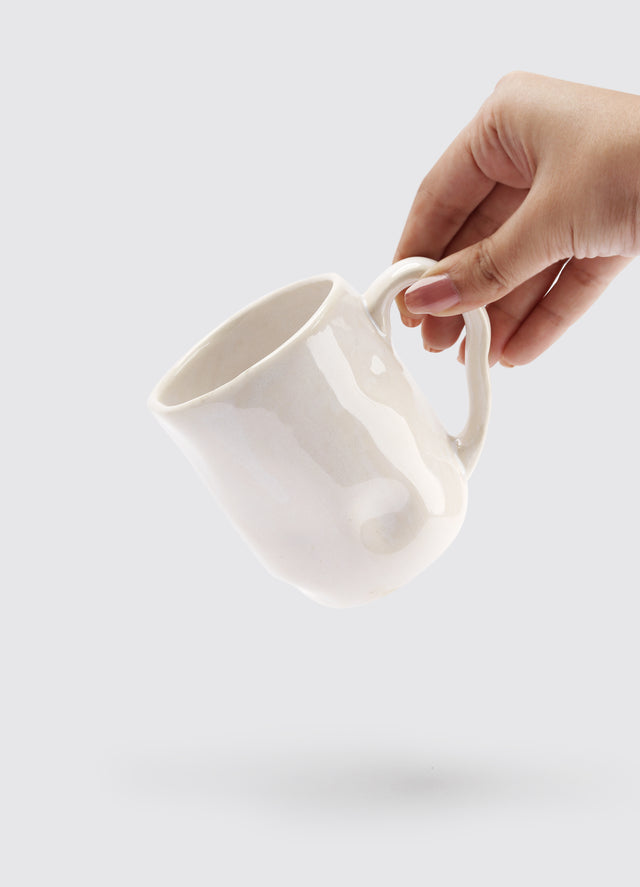 Himalaya derives its name from the Sanskrit word Himālaya (हिमालय 'abode of the snow') - himá (हिम 'snow') and ā-laya (आलय 'receptacle, dwelling').
Inspired by the colours and textures of the snow clad Himalayas, our Himalaya Mug is uneven in shape and glazed with an ivory reactive glaze. It is a perfect size for tea, coffee, green tea, hot chocolate or even some warm soup.
Due to the nature of the reactive glaze, each mug appears unique, some darker, some lighter, some more ivory, some more grey. While this cannot be controlled, the beauty of the mugs lies in this uniqueness. 
Diameter: 3.25 in. Height: 3.75 in.
Material: Stoneware
Wash and Care: Microwave and Dishwasher safe.
Hand wash with mild detergents.
Do not use abrasive or harsh cleaning agents.
All colours used on our tableware are food safe.
Note: All our products are handmade in India.
Variations in colours and textures are inevitable and must not be perceived as a flaw.