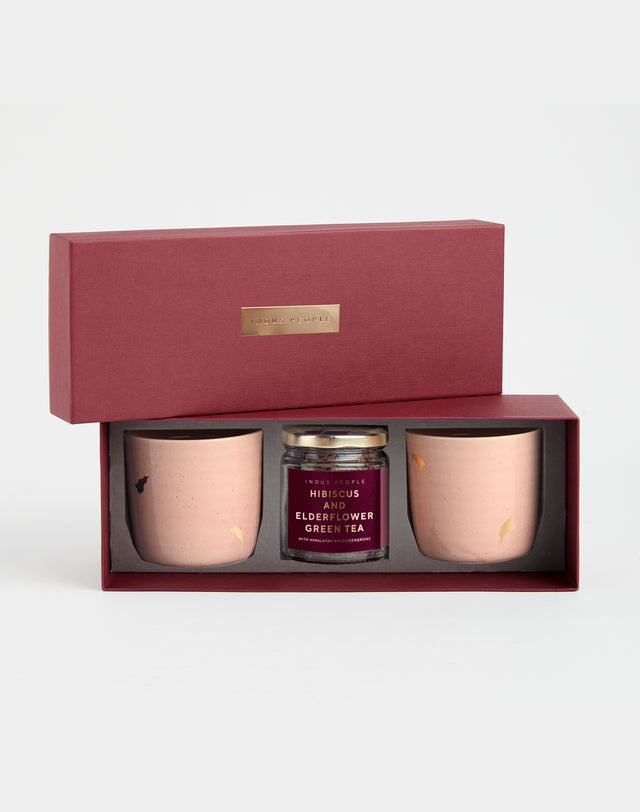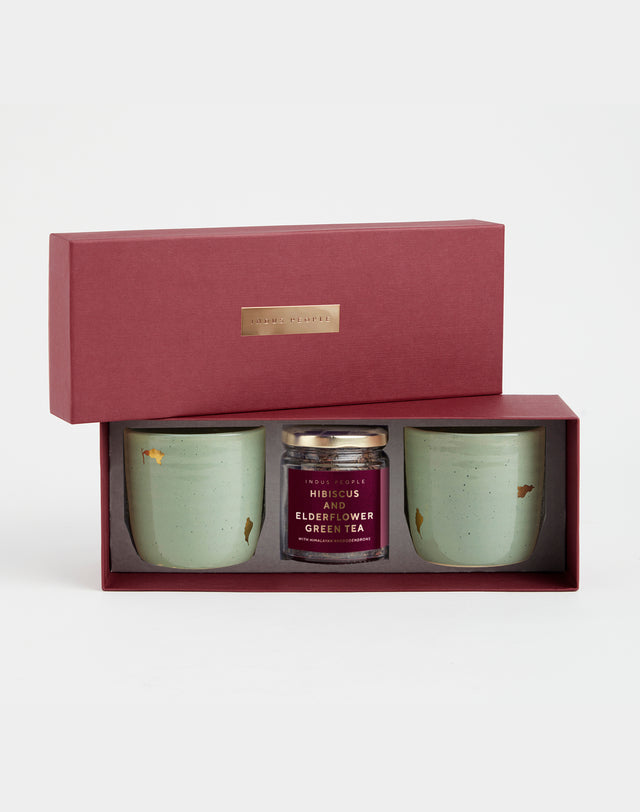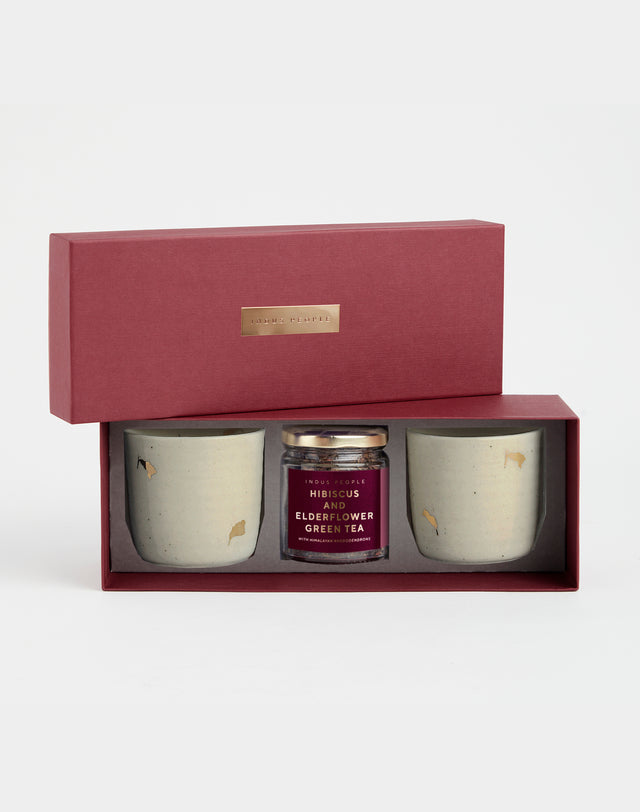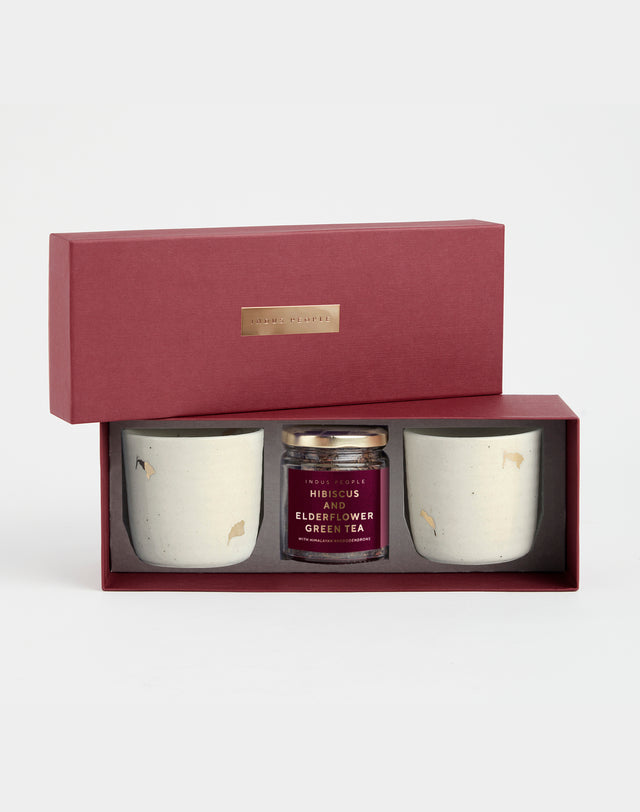 GOOD HEALTH AND HAPPINESS
2 GANGA KULHARS + 60g HIBISCUS & ELDERFLOWER GREEN TEA
Our 'Good Health and Happiness' gift box is a combination of our extremely popular Ganga Kulhars and our newly launched Hibiscus and Elderflower Green Tea, paired together to boost your health and mood, simultaneously.
THE KULHAR CUPS
Diameter: 3 in., Height: 3 in.
Material: Stoneware with 24 carat Gold
Wash and Care: Not safe for Microwave and Dishwasher.
Handwash with mild detergents.
THE HIBISCUS & ELDERFLOWER GREEN TEA
This fragrant and flavoursome green tea blend helps calm your senses and relaxes your mind any time of the day.
Ingredients: Sencha Green Tea from Darjeeling with Hibiscus, Elderflower and Himalayan Rhododendron.
Brewing Instructions: Boil at 90 degrees Celcius for 2-3 minutes. Serve hot.