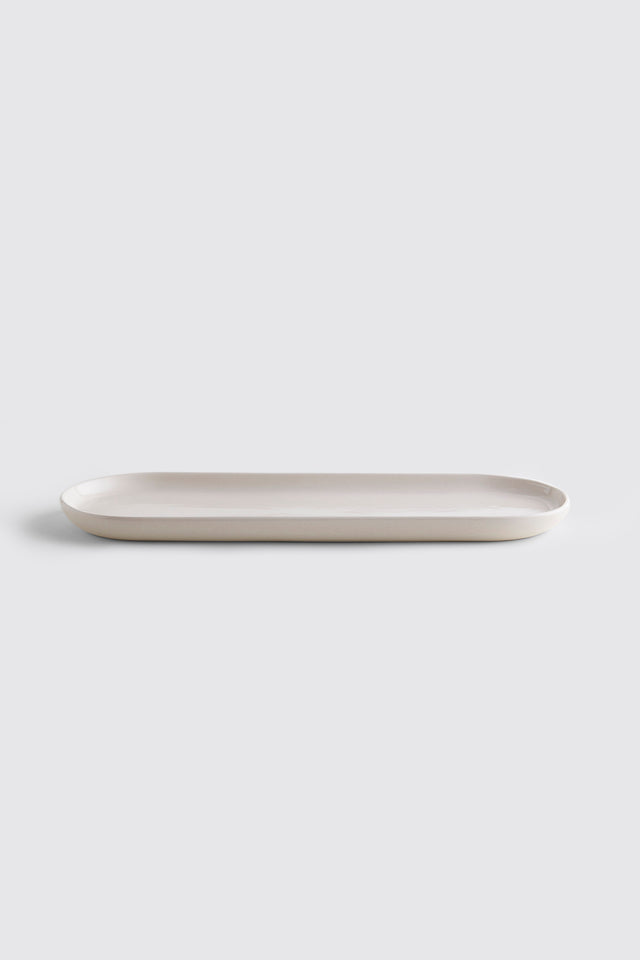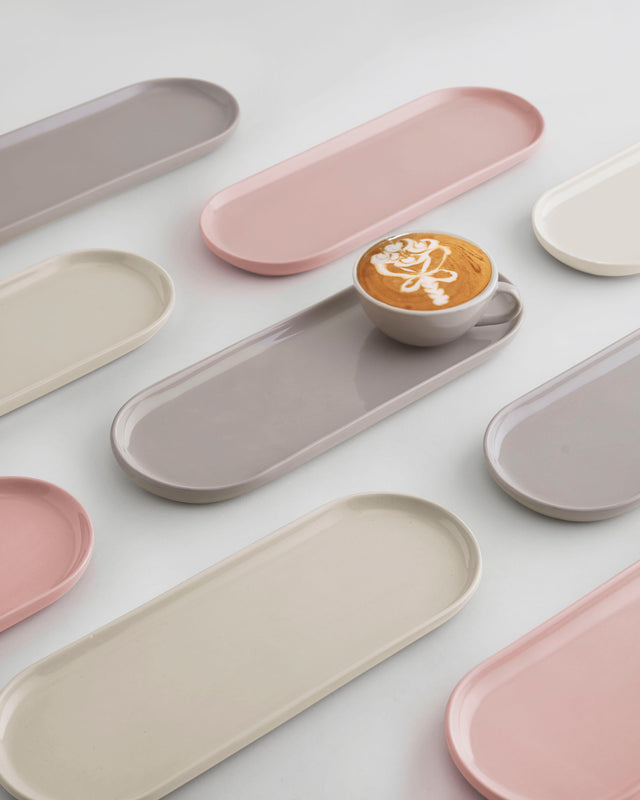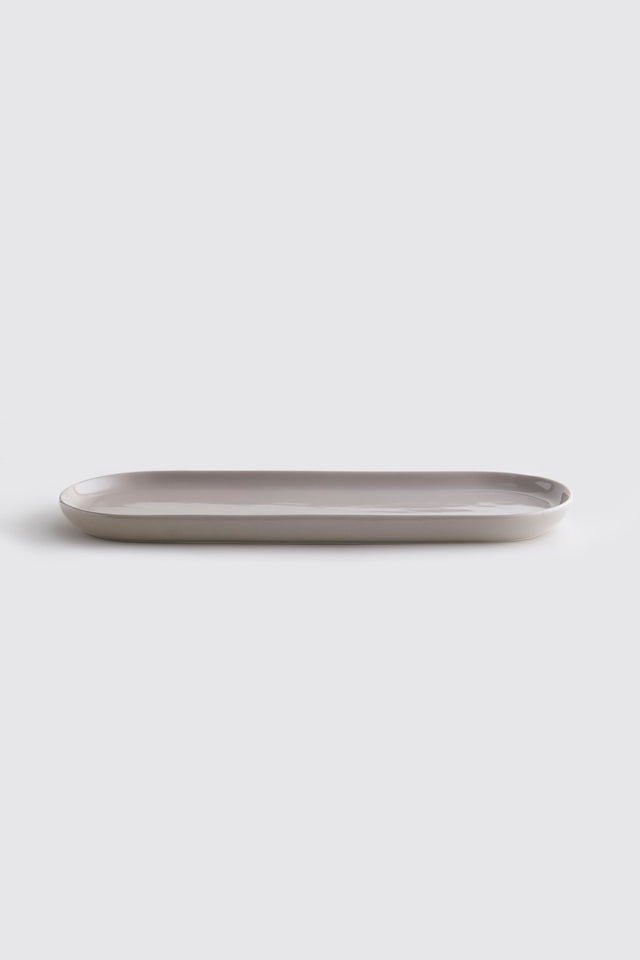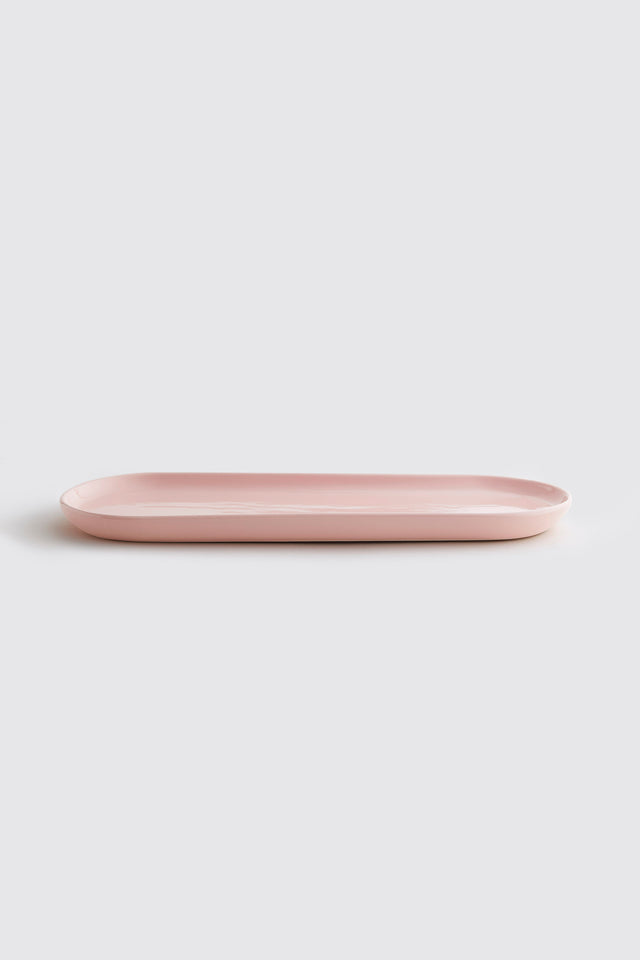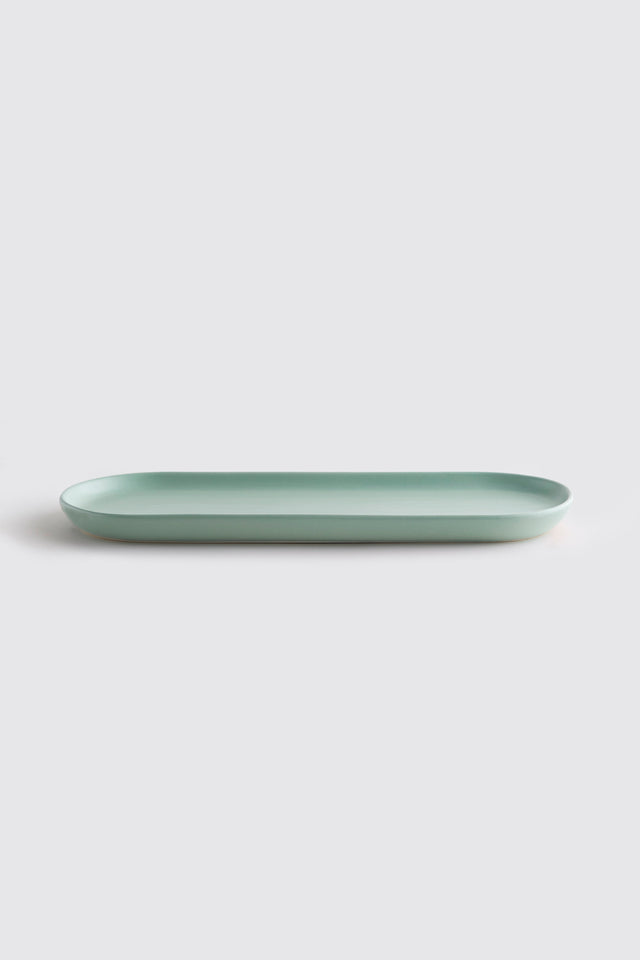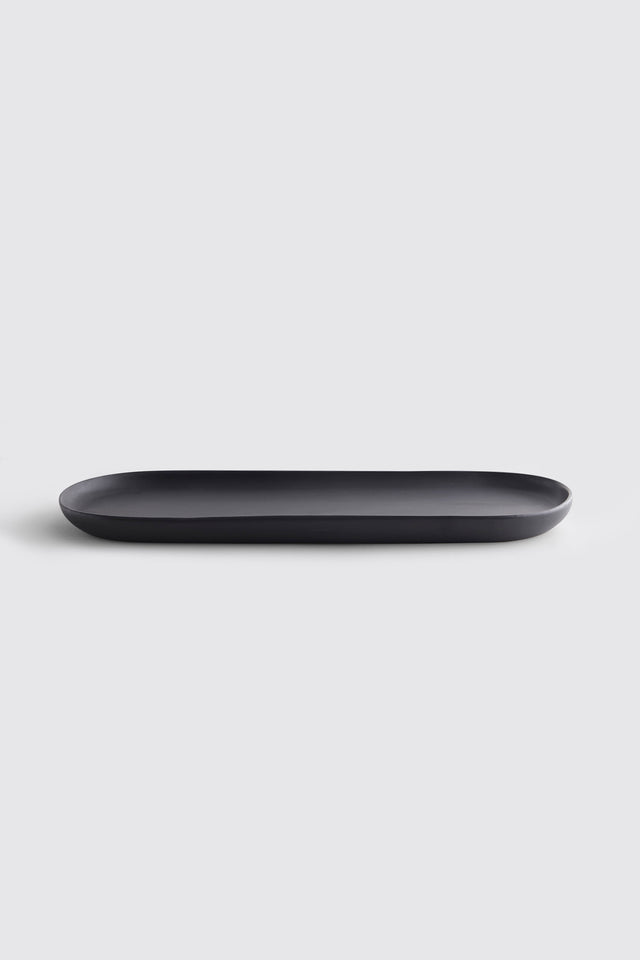 Curved Platter
The Cafe Range
Our Curved Platter has been thoughtfully designed to compliment the various plates and bowls in its range. With its elevated edges and ample surface, this platter is perfect for serving a variety of dishes, from Sushi to French Fries to Kebabs, can transform into a Cheese Platter or even a Mezze Platter, and a lot more.
The elevated edges not only add a touch of elegance, but also serve a practical purpose by preventing sauces, dips, or smaller items from spilling over the sides. It is the perfect choice of serveware for hosting gatherings or dinner parties.
Accompanied by our Dip Bowls (sold separately), this platter becomes a complete set to serve any kind of appetizer.
DIMENSIONS

32cm X 12cm x 2cm (l x b x h)

WEIGHT

460 gms

MATERIAL

Stoneware

WASH & CARE

Microwave Safe

Dishwasher Safe

Do not use harsh cleaning agents

DESIGNED AND MADE IN INDIA