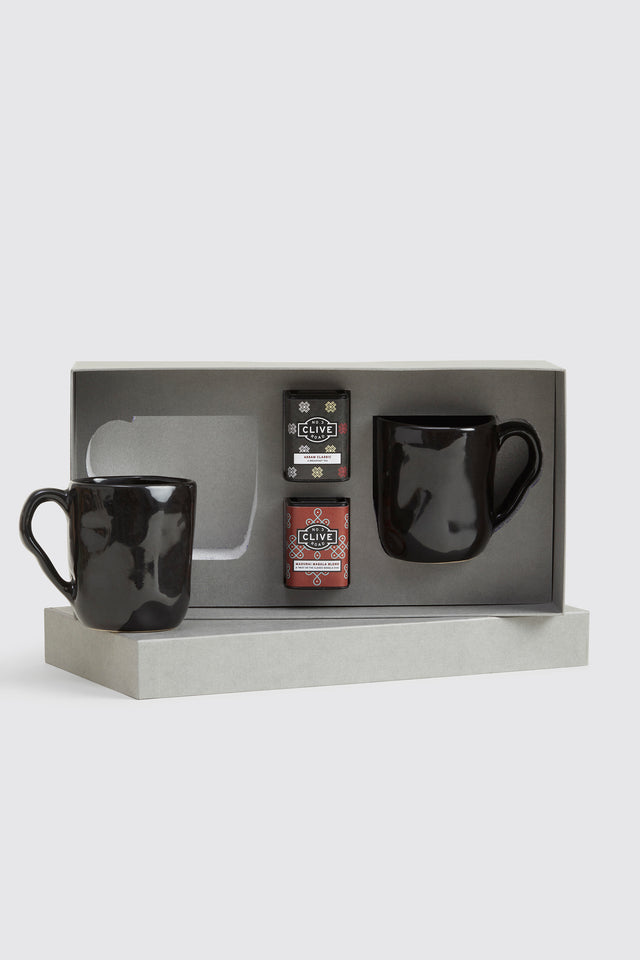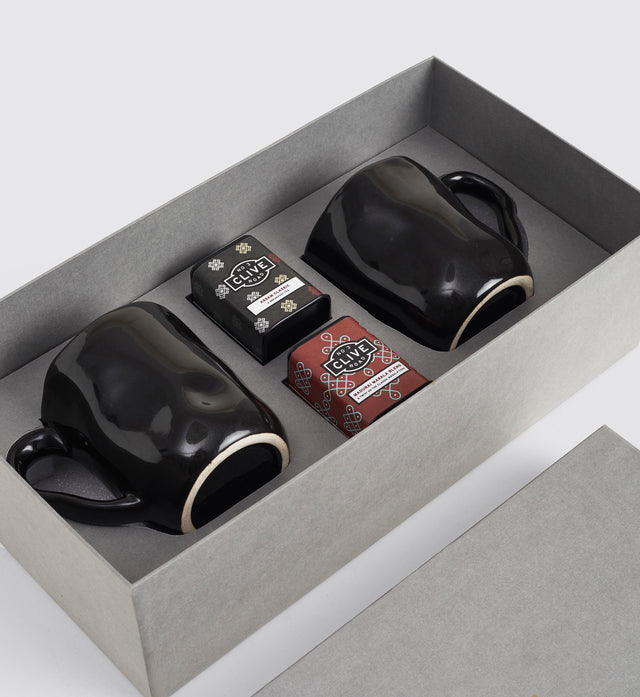 INDUS PEOPLE X THREE CLIVE ROAD
2 Black Himalaya Mugs + 2 Mini Tea Jars
Indus People and Three Clive Road have come together to give you a tea time treat this festive season. 
CUSTOM BLACK HIMALAYA MUG
Inspired by the textures of the rugged Himalayas, the Himalaya Mug is uneven in shape. We have custom-made our popular Himalaya Mugs in a Black Glossy glaze for our collaboration with Three Clive Road.
Please Note: The mugs are not available for sale individually and can only be purchased as a part of this gift box.

Diameter: 3.25 in. Height: 3.75 in.
Material: Stoneware
Wash and Care: Microwave and Dishwasher safe.
TEAS BY THREE CLIVE ROAD
ASSAM CLASSIC: A Breakfast Tea
Ingredients: Full leaf Assam black tea
Tasting Notes: Brisk, Malty
Brewing Instructions: Add 1 teaspoon to boiled water for 2 cups of tea. Brew for 2-5 minutes. Add milk and sweeten to taste.
MADURAI MASALA BLEND: A Twist on the Classic Masala Chai
Ingredients: Assam black tea, cardamom, ginger, cloves, cinnamon and black pepper. Adorned with edible marigold petals.
Tasting Notes: Spicy, Earthy
Brewing Instructions: Brew with freshly boiled water for 2-5 minutes. Add milk and sweeten to taste.