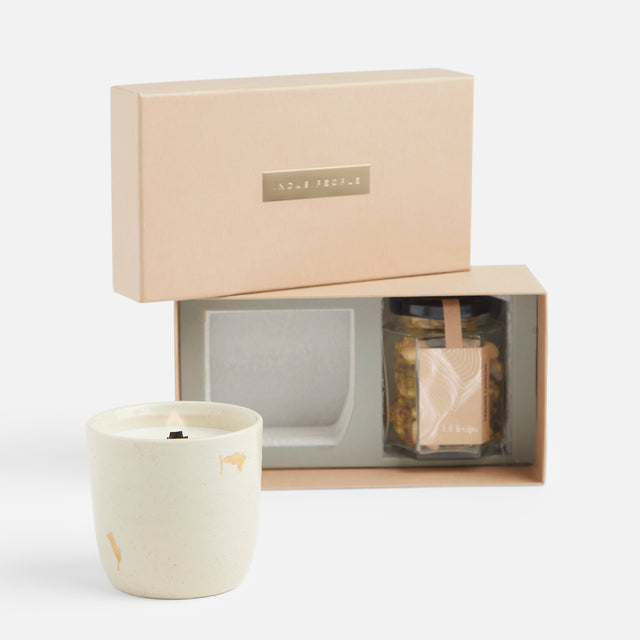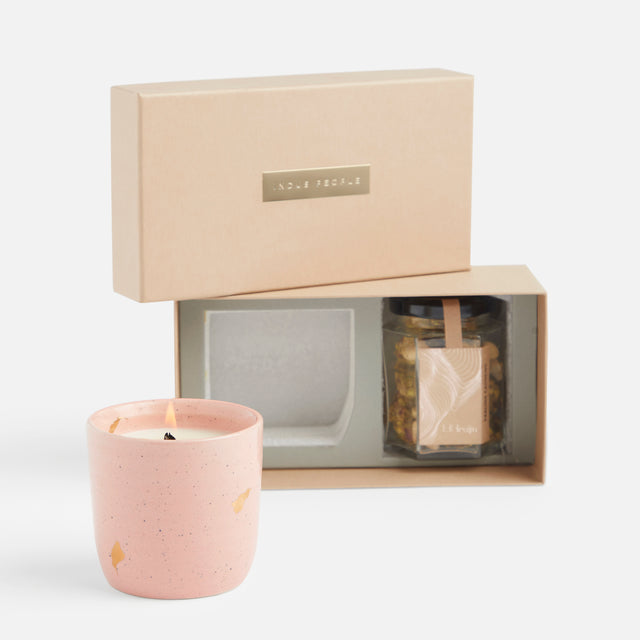 Indus People X Bruijn
1 Kulhar Candle + 90g Praline Cashews
For every special occasion in India, be it a Wedding, a Birthday, a new Baby in the family, or even a small victory at work or otherwise, we always say "Mooh meetha kar lo", i.e. have something sweet.
Indus People has collaborated with Bruijn, masters of premium flavoured nuts, dried fruits and chocolates to create a Gift Box that is a guaranteed sweet surprise for anyone at the receiving end.
Contents of the Gift Box:
THE KULHAR CANDLE
Scented Soy Wax Candle
Fragrance: Vanilla Cinnamon - Beige Kulhar 
Apple Cinnamon - Old Rose Kulhar
Care: Burn the candle on a heat-resistant, flat surface. Keep away from drafts, children, pets, fabric or anything flammable. Always burn within sight.
Never leave your burning candle unattended. Burn for 3-4 hours maximum. Continuing to burn the candle beyond 4 hours is a safety hazard and will reduce the life of your candle.
BRUIJN PRALINE CASHEWS
90g of sweet, savoury, Indian cashews with a caramel base encrusted with pistachio granules. Hand churned and dry roasted in small batches. Contains refined sugar. Gluten free. No added preservatives.