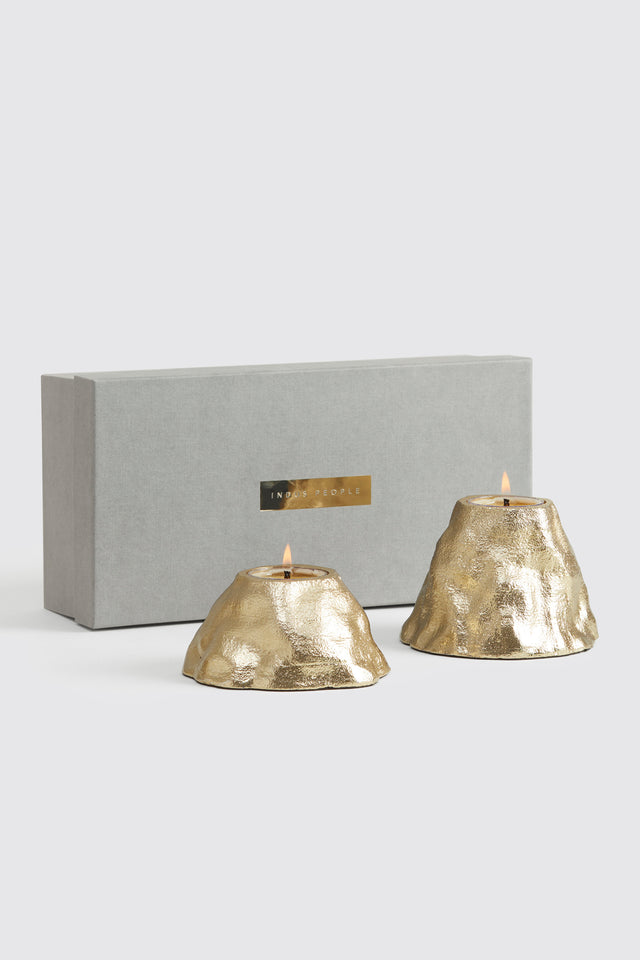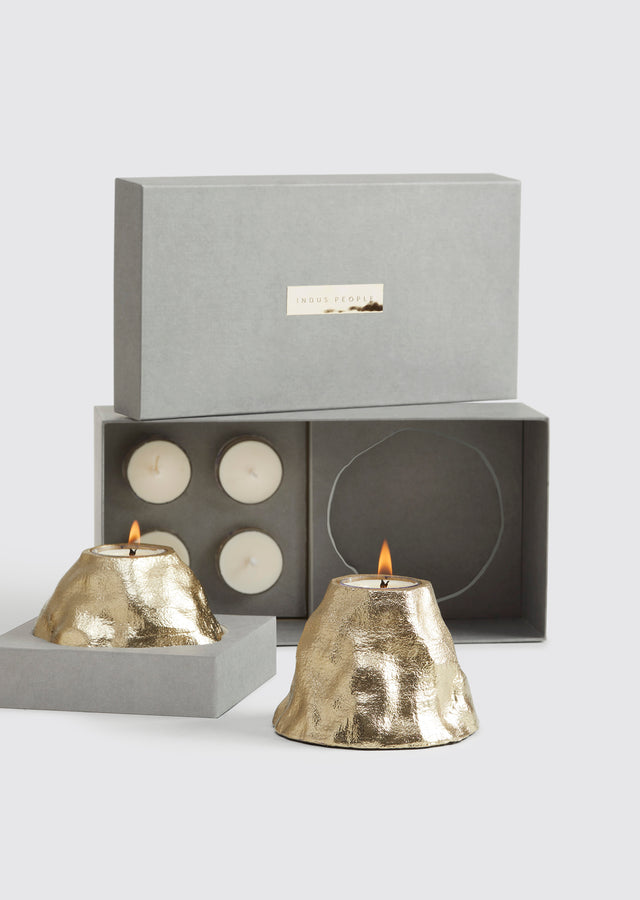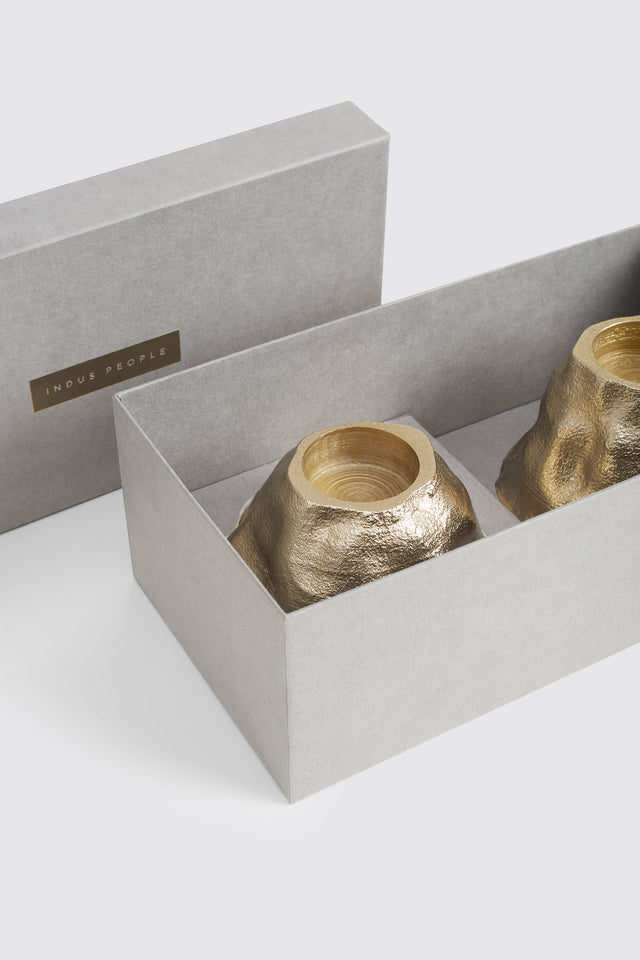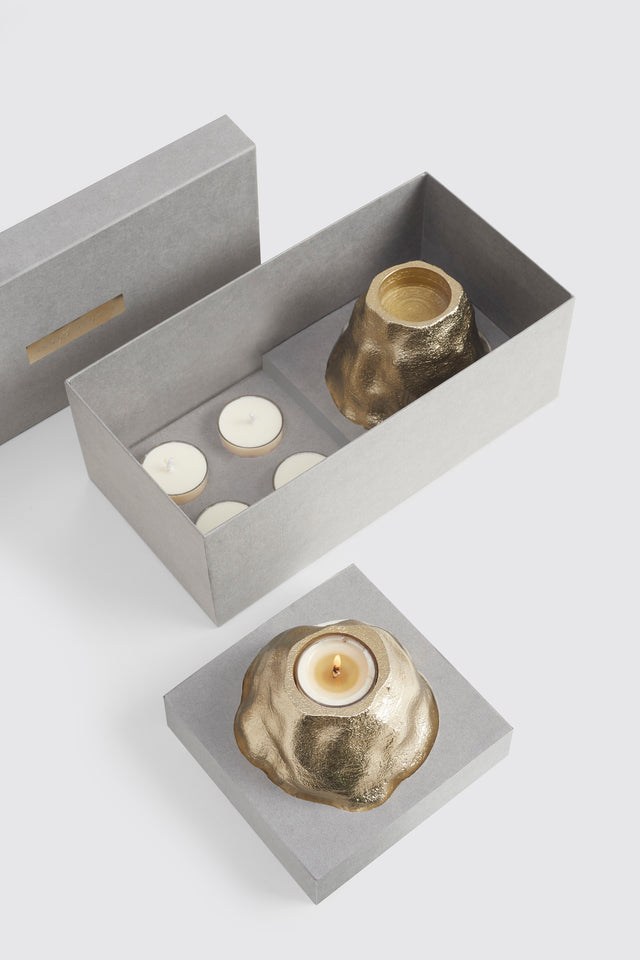 HIMALAYA GOLDEN HOUR GIFT BOX
2 GOLDEN TEALIGHT HOLDERS + 4 SCENTED TEALIGHT CANDLES
Whether this is a gift for someone else, or even for yourself, our Himalaya Golden Hour Tealight Holders make great additions to any classy table setting and look very premium as decor products on a shelf or side table as well. 
The gift box includes a set of 2 tealight holders (of different heights) and comes with 4 scented soy wax tealight candles. The candles have an extremely soothing and refreshing Forest Wood fragrance. Once the candles have burned out, these can be replaced with any tealight candles available in the market as well.
THE HIMALAYA GOLDEN HOUR TEALIGHT HOLDERS
Taller Holder
Diameter: 10.5cm, Height: 7.5cm 
Shorter Holder
Diameter: 10.5cm, Height: 5cm
Material: Aluminium with Brass Coating.
TEALIGHT CANDLES
Scented Soy Wax in an Acrylic Jar
Fragrance: Forest Wood
An extremely soothing and refreshing scent with notes of Eucalyptus, Pine wood, Green Leaves and Woody Spice, with base notes of Wet Soil (gilli mitti) and Patchouli.
Burn Time (each tealight): 2.5 hours
Burn the candle on a heat-resistant, flat surface. Keep away from drafts, children, pets, fabric or anything flammable. Always burn within sight. Never leave your burning candle unattended.