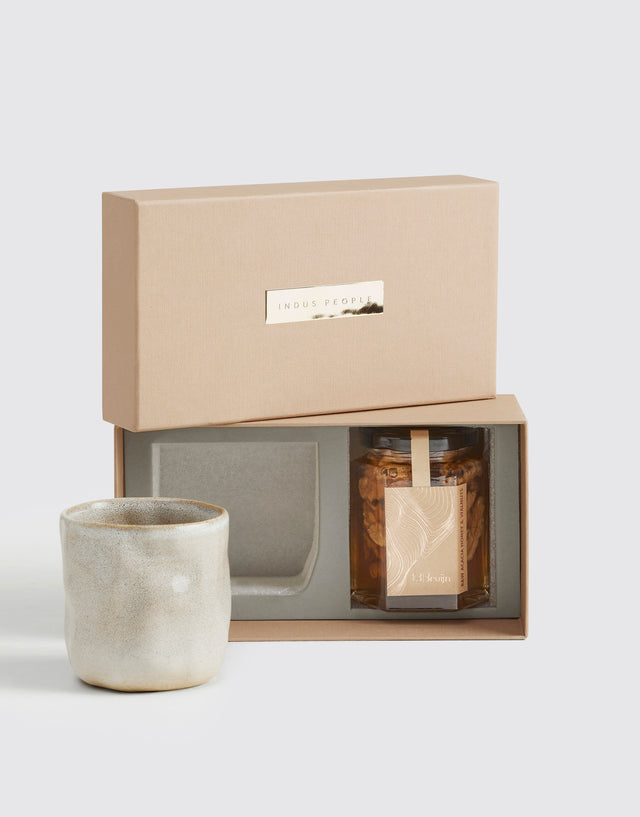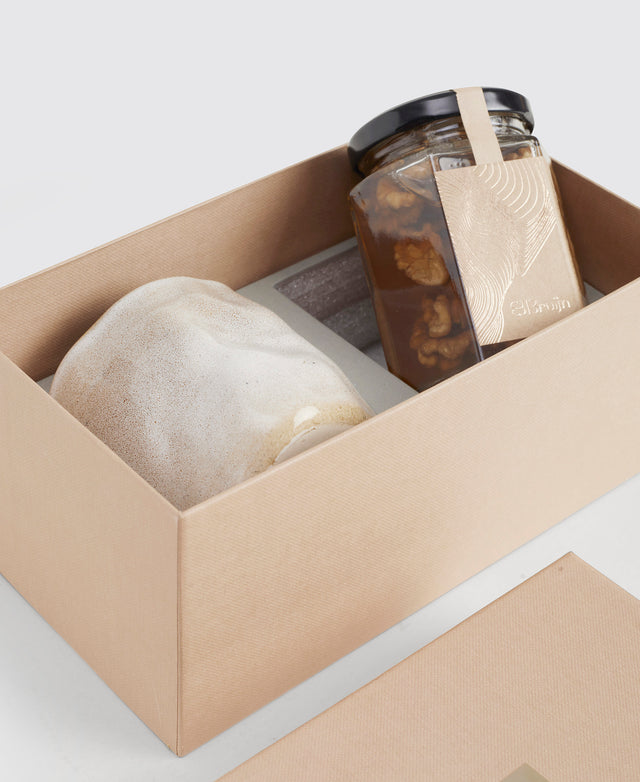 HIMALAYA KULHAR + HONEY
HIMALAYA KULHAR + 230g BRUIJN RAW ACACIA HONEY
THE HIMALAYA KULHAR
Inspired by the colours and textures of the snow clad Himalayas, the Himalaya Kulhar is uneven in shape and glazed with an ivory reactive glaze.
It is a small, cozy tumbler, ideal for tea, coffee, juice, water and other beverages.
Diameter: 3 in. Height: 3 in.
Material: Stoneware
Wash and Care: Microwave and Dishwasher safe.
BRUIJN RAW ACACIA HONEY WITH WALNUTS
This natural and raw honey is derived from the native Acacia trees that surround Padampur, a small town in Kashmir. Free of any chemical processes, our honey may hold traces of beeswax and beehive that are known to have medicinal properties. The walnuts soaked in the golden nectar symbolise all things Kashmiri and pure.
Small batch production. No added sugar. Gluten free. Keto friendly. No added preservatives. No chemical processes used.
Consumption & Storage: The honey can be drizzled generously on your breakfast granola. Once opened, keep away from moisture and ensure the lid is tightly shut. Store in a cool, dry place away from direct sunlight.